Science Fiction has always fascinated me. A critical juncture in evolution of mankind, we are seeing unprecedented disruption in form of Artificial Intelligence entering our lives deeper than ever. To top it, I feel lucky and privileged at the same time, to be practising as an expert professional working in this focused area of AI. This is really as much serendipity as much hard sweat.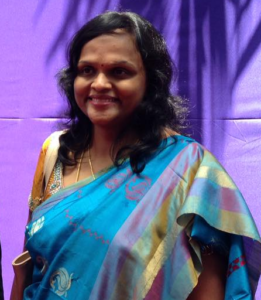 Today....
As an AI professional, I am running a challenging enterprise, focusing on solving critical problems of customers, and society alike, using AI based principles converting raw data to actionable intelligence. Some of the challenging projects we have been working on in AI is in the domain of hard customer and societal problems like Crowd Disaster prevention , Improving Health Care etc. This offering is crucial for enterprises today owing to the digital disruption triggering massive changes in business. At the forefront of digital disruption is AI and analytics powered by complex algorithms of data science working on tons of data constantly being generated. Being a complex technology, we are also empowering enterprises to take on AI challenge by a focused skill development offering in complex topics in AI , Data Science, IOT analytics and social network analysis.
I feel..
Contented in this phase of my life creating and nurturing a disruptive AI company, a need of the hour. I have the credit of giving employment to many AI Data Scientists. To top it, I also have the credit of training more than 5000 people in AI., demonstrating teaching and entrepreneurship, a twin fuel combination in my life.
Rewind..
How did it start?
I started my company as a CRM consultancy in early 2011. Before I started the company I was working at IBM, a career spanning fifteen years plus in the IT industry. A variegated experience I would say, ranging from mainframes to extremely complex mobile technologies.
When I delivered my first baby I took a break of around 2 years. In the break time, I really enjoyed my motherhood, but somewhere deep in my heart, I felt I wasn't justifying my education. After 2 years of break I had rejoined work at IBM, worked on multiple projects, till my second daughter was born.
After deep introspection I felt that the routine IT job would not help a healthy personal and professional life combination. I decided to start a company where I would be my master. Started Tarah Technologies, a CRM turned AI consultancy. Interest in Data led me to equip myself in a tough 13 course Data Science degree from John Hopkins University. This opened the vistas for me to explore AI. Now my company is fully into AI Consulting, Projects and Skill Development.
Coincidentally my husband is a Ph.D. in AI with long experience in IT, and is my partner in the company. So much unlike best advice we often mix work and leisure, and are perfectly enjoying it..
Advice..
Girls! Dream Big !..Imbibe technology...Let us prove We can do IT ....