The proposed training is for working professionals who need to understand the nuts and bolts of building AI/Deeplearning applications from a practical perspective. This will be done in a hands-on mode combined with an in-depth conceptual rendering of relevant concepts. You will eventually deploy your Tensorflow based deep learning models on industry leading platforms such as AmazonSageMaker, Google Cloud Platform (GCP) ML Engine and Azure AI.
While several variants of AI trainings exist in the market, this training is intended to represent a complete practical hands-on oriented approach to equip developers with knowhow to build AI applications for your company – right from modelling to production deployment.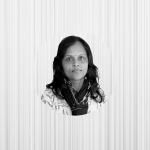 Neelima Vobugari
Neelima Vobugari is the CEO of Tarah Technologies, https://www.tarahtech.com. She is a certified CRM consultant and a certified Data Scientist. She is an alumnus of John Hopkins University, Maryland, where she finished her specialization in Data Sciences.
Neelima Vobugari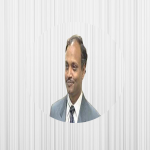 Dr. Srinivas Padmanabhuni
Dr.Srinivas Padmanabhuni is the Past president of ACM India. Prior to co-founding Tarah Technologies, he was Associate Vice President heading research at Infosys till Oct. 2015. He has rich experience of more than 15 years in IT Industry.
Dr. Srinivas Padmanabhuni
Nimish Sanghi
Nimish Sanghi is a serial entrepreneur with a passion to learn and put in practice emerging technologies. His current passion is Artificial Intelligence and how to put theory into use as a practitioner. He has helped many a mid level career professional start AI journey through his unique hands-on AI sessions. Nimish Sanghi is a BTech from IIT Kanpur and PGDM from IIM Ahmedabad. He is an angel investor and mentor to multiple startups in tech space. Nimish has over 20 years of experience in IT industry.
Nimish Sanghi
For More Details Please Email Us At
Location of Training , HSR layout, Bangalore